Silver Linings for Public Space Strategy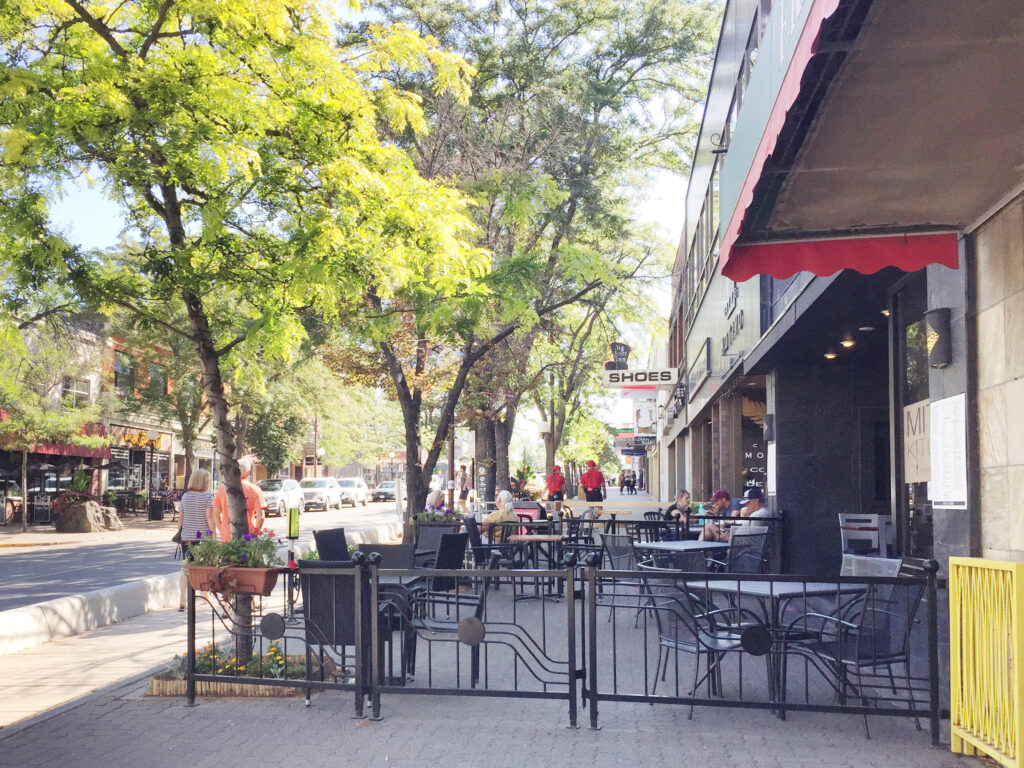 Right now, we are looking at a silver lining opportunity not to be missed.  
Previous strategies on public space have been turned upside down during the pandemic.  
Acceptance of more public use of sidewalks

 

Businesses utilizing parking spaces that were previously sacrosanct

 

Regulations have been relaxed, open to new ideas. 

 

Cooperation between business and municipal management

 
As we are opening up, we should be working to move that progress forward, and don't slide back to the old status quo.
If the experiments worked and proved that the concerns of regulators can be managed; all the reasons they thought they had to push back against progressive changes, are perhaps overly cautious. The red tape wall to bang our heads on has been shredded – let's not patch it back together.  
See the positives, embrace what works, listen to the people – what did they love?  
Public spaces – our third places – have been proven vitally important.  
Fight to keep the silver lining as we shed the cloud.  
In the opinion of many, these new changes to our public space strategies will be key to the recovery of our Downtowns and our economy.   
If you are looking for opportunities to create public spaces in your communities I am here to help. Call today to set up your free  1 hour consultation.
~GP